Some helpful advice
 from Jack de Reeper

I start this article off stating that this is not an instruction manual to modifying cars merely a step in the right direction based on what I have learnt in my years of modifying.
 Like most people reading this article I am very passionate about cars and modifying them, I started my car life off realising that the first time I ever drove a car that I had to make it go faster, as an apprentice electrician I soon realised that I couldn't afford to pay any one so I had to learn to do every thing myself, and now I can and the reason I can give such good advice is because I have made pretty much all the mistakes so I know what not to do, and if you take this advice I can save you some money. 
Now days I build my own engines rebuild gear boxes, do all my own fabrication, manifolds intercooler piping exhausts, electrical work, tuning, engine gear box and diff transplants, I just don't do panel work, having said that I don't like repairing things, it seems like I am just doing work to make some thing the same as it was before, if I am going to put my time in to some thing I would like to see it go faster for my effort, so it pays to engineer things to handle the task at hand.
 
Firstly like any project planning is a key factor, you have to ask your self three important questions, what do I want to achieve from this, how much am I willing to spend and how much of a hurry am I in and of course these are all directly related, and most important thing when answering yourself you need to be realistic. 
When you are running through pricing all the parts up and you think that you have a rough price double it, you may think I am exaggerating but believe me I am not, if you are looking at building a big horse power machine or under going major mods there are so many hidden costs.
 A friend of mine just brought an old school TA22 Celica that has a 1800 dohc turbo motor in it and asked me to help out I have told him the same thing and he doesn't believe me but you start to see when I have just replaced all the oils in my car and it cost $340 engine diff gear box and transfer case, and you have to because you are silly to spend a lot of money on a big horse power engine only to put inferior oils in it. Hose clips, fuel lines, paint, rolls of wire, all those little things all add up, those little fittings you need to get made to make some thing work, doubling it has been not to far off for me in the past.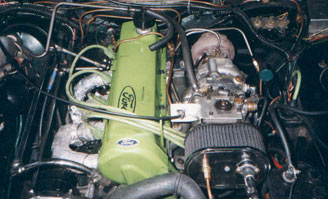 Once you have worked out what your goals are you need to figure out the best way to achieve them, here research is the key makes me sound old when I say this and I'm only 31 but when I first started modifying my Capri we didn't have the internet, so its a lot easier now, maybe you are doing up an old car or a new one doesn't matter there will always be people out there that are passionate enough about that car to want to help out, I have met heaps over the years that have helped me to no end, don't always listen to the first person you come across as there are plenty of people especially on the net that have no idea but think they do.
If you have no idea and are going to get a tuning shop to do it all then you just need to research the tuning shop, but if you are going to get actively involved and do some or all the work your self then arm your self with knowledge.
 Ask yourself, if it is brakes and handling you want, can you upgrade springs and pads or are you looking at whole new set ups which may have engineering involved and bigger wheels to accommodate.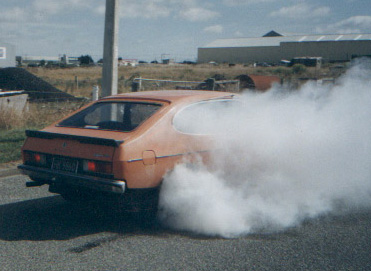 If you are modifying the engine are you after a bit more pep or are you happy with a car with a light switch style clutch, laggy engine, rattling gear box, loud exhaust and fuel pumps but when it gets to 5000 rpm will suck small children in to the gigantic turbo and out accelerate the starship enterprise (that's my preference) depending on how you answered here and your budget consider the following scenarios, take the 2.0 liter Capri (even though I no longer have one I am still very passionate about the Capri) if it is 150 hp you want then maybe twin Webbers a cam extractors and a few other mods might get you there, if its 250 hp with out a turbo on that engine you are wasting your time short of throwing 5000 pounds at a warrior head or cosworth head or engine, even with a turbo you need to rebuild the factory engine and you still have dated technology, cast iron heads single cams 8 valves all things that will eventually limit the tuning potential but if you are dead set on keeping the original engine then you should be able to still get 400hp with some work. 
Perhaps an engine transplant is worth considering, there are a number of options for the Capri but not all cars have the luxury of being rear wheel drive with a large engine bay so again these are all things that need to be considered and again research here will save some heart ache.
 
Do you want a bigger engine or a more modern one? You can bang in a 5.0 liter ford engine and quite comfortably get 350 - 400 hp but further than that and I think you are in for serious mods and or forced induction, having said that in a Capri this sort of power will be quite a hand full, if you go down the modern 4 banger route, do you want to keep it all ford, cosworth engine is the obvious option but getting hard to find and not cheap, if you don't care, you are just a power hungry animal well you have to pay serious consideration to Nissans sr20det, all alloy 2.0l turbo 5 sp box behind it and rear wheel drive, around 250hp bog standard but by the time you fit the big exhaust front mount and after market ecu and boost controller which would be almost mandatory when fitting to a Capri you are looking at close to 350hp with room to go to 500 or 600hp with some serious engine and turbo work.

If I had my time over again I would fit a Lexus v8 with twin turbos, they are strong light and have the potential to make some big numbers, and this thought has still crossed my mind a few times so you never know what might happen in the years to come.
 Once you have got your engine package sorted you need to research if the drive line is going to handle the jandal, diff, gearbox drive shaft and axles, if it is looking like no, then you need to think about this, if you take the 'I'll upgrade it if and when it blows' approach whatever it is may be a sellable item now which will get some money back to put towards the new item where as if you blow it, it is worthless and it may damage some thing else on its way out, and you can be rest assured it wont blow when its up on axle stands in the garage, it will be when you are in another city or out at the track having fun when it goes (I have had both of those happen, more than once) I am just about to undertake a Volvo diff conversion in my mates TA22, disc braked bullet proof old donkey diff with plenty of lsd centers available, giving him a sweet diff to sell out of his, because we know full well that it is not a matter of if it is a matter of when, this is where you own honesty on your driving style and power out put comes in to it, and also and this is the big one . . . patience.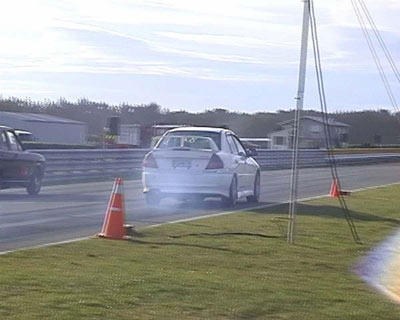 Lack of patience has cost me more money and heart ache skinned knuckles and temper tantrums than any other motoring phenomenon, I used to have none, now I have a lot more, this is a hard one to pass on most people learn the same way I did but believe me if you don't have the right part or the right tool and you are not 100% confident that you can make some thing that will be 100% right for the job if it is a performance application, don't do it wait till you have the right part, drags or track day might be tomorrow and you really want to get out there, you have been working on it for months and one part is holding you up, the old one doesn't look that bad . . Does it? she'll be right ill change it later, might not the first time, but sooner or later it will end in tears or in my case a hell of a lot of swearing, disintegrated gear boxes diffs C.V.s clutches diffs even being to eager to get the car going working 18 hours finally getting it going and forgetting to fill it up with water, to eager to see what that new engine will do, patience and planning.
 Now I make up a check list when I do some thing major and put it under the wiper as it may be a month off the road so I know what I need to check, maybe I need to remember to tighten certain bolts I needed to loosen to get access to something or I needed to drop the water for what ever reason. I even do a check list when I take the car to the drags it took me 10 min to put together, just the basics I need to check and things I need to take with me, starting settings for ecu and boost controller etc
 While you are working out your prices and potential mods you need to work out what you can do yourself and what you are prepared to do, now the thing with this is: if you are learning like I was you are going to make mistakes and this is going to cost you money and time if you can't handle this, get a bigger cheque book or take up knitting or some thing, you need to make mistakes to learn, it pisses you off but its all part of it, but ill say this the more old school modifiers (who actually know what they are talking about) you listen to, the more knowledge you arm yourself with, the better your planning and most importantly the more patient you are the less things will go wrong GUARANTEED, I am not saying if you do all these things your first attempt at a 500hp engine wont go wrong I am saying if it does go wrong it would have went wrong sooner had you not taken heath to this warning, personally I think it is good to learn this stuff yourself especially if you plan on being in to cars all your life, the amount of money you save in the long run I think is well worth it and even the sense of personal achievement when you have built or even helped on the development of the car when it is out there winning a race or even just driving it and seeing peoples reactions to your work.

When learning and attempting modifications yourself there are mods that you should not really attempt with a lack of experience, mods to brakes, steering, even seat mounts or if you are it would pay to closely liaise with an engineer or some one capable, if the mods are going to need certified it pays to get it done, for you own piece of mind if not to keep the cops off your back, especially in our day and age of liability the last thing you want is a failure due to poor modifications to cause a crash and injure someone and you get held liable for it or even worse you right your car and yourself off and I'm sure it's happened many times, and its these people that fuck it for every one else, having authorities making things unnecessarily hard on us to carry out mods.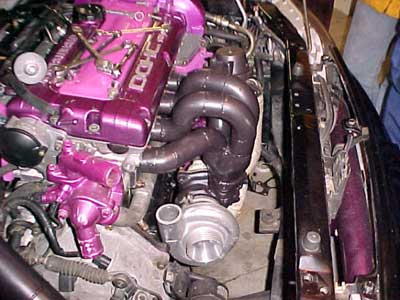 The other thing to consider when tackling a job your self is having the right tools for the job, there is no point attempting an engine rebuild with a few screw drivers and a socket set your nana got you for Christmas. Personally if I need a tool I don't have I go and buy it because if I need it once ill need it again and I have most of the tools I need now so this only happens occasionally and I justify it to myself by what I save over paying someone else to do the job, I don't buy shit tools either I plan on being alive for a long time and if I have to replace a broken tool that's money that could have been spent on a new tool and new tools are always a good thing.
Having said that there is nothing wrong with paying some one else to do work on your car we cant all be good at every thing, I have built my engines in the past, my last evo made a respectable 400+hp with no engine trouble at all except where I tried to cut corners with reground cams, trying to take short cuts resulted in broken valve train and I ended up getting the billets I should have in the first place, after that the engine would see 8500 rpm every time I got in the car with out fail and never once missed a beat, but this current evo I got André at speedtech to put the long motor together, I did all the fabrication had input on cam and turbo selection, and have done some of the tuning and I will rebuild it myself next year when it needs a freshen up but I am the first to admit that André knows a lot more than me about building those engines just look at his track record and its not exactly a mild set up its pumping out 500+ hp at the wheels mid 600s at the engine and I am putting in some bigger injectors in shortly to allow me to run another 5psi boost and I have a 75hp shot of NOS and that should see me close to 800hp so I wanted the engine strong and so far so good so I guess its about knowing your limits too.
Having said that at the time I didn't really have another car and I was limited for time so I didn't want to be mucking around, now that I have another car and this is solely my toy I would probably do the engine myself it would just take me a lot longer but again I have a little more patience now.
 
so to recap before you start ask your self
what do I want out of this
what is my budget 
how long is this going to take (usually the shorter the time frame the more expensive)
 
then remember these tips
:
Research, not one person or place either get a feel for the general consensus of the masses its a good place to start.
: Planning, any good project needs good planning.
: Be realistic, there's no point trying to fool yourself. 
:Work out what you can do and what you cant, what you want to do and what you don't.
: Have the right tools for the job.

: Don't cut corners it will end in tears.
: Be patient or it will end in tears.
 
Now go out and do it and remember these words of wisdom:

'More power is always the answer even when lack of power was never the problem to start with.'
 
 


- Jack de Reeper