This is one of the best bang for buck upgrades for a small Ford. I've done this with both my Capri and Escort. The Calipers bolt on and with a T connection and 2 steel lines.
Here is the 4 pots next to the factory 2 pots. You'll notice the brass T piece and twin lines on the 4 pots. The best way to get these is to take your struts in to the brake shop with the calipers bolted on. If possible take the rubber brake line that comes from the body. This way the brake shop knows exactly what you need and where. There's the minor issue of the Ford threads being imperial and the 4 pots are metric.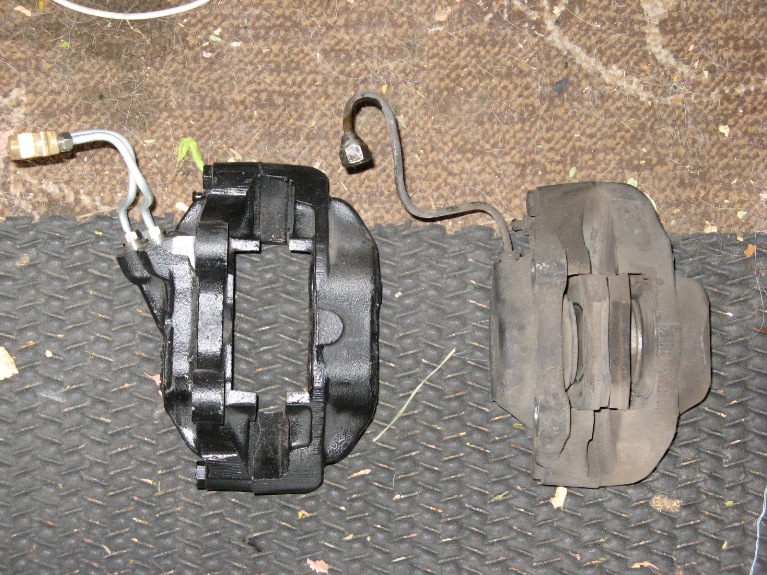 The backing plate needs some modifing to make the 4 pots fit. With a Capri you can cut or file it, with the Escort I took it off because I think it was going to need a lot more modifing than the Capri.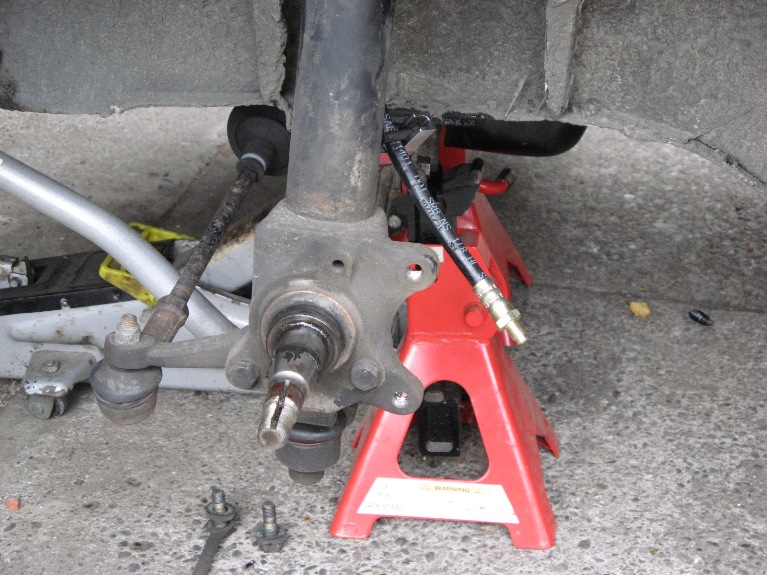 Here's the plumbing installed. You'll notice that the steel tubing isn't the tidiest. This is becasue I didn't give the brake shop the rubber brake line and they set up the T junction in the wrong orintation so I had to bend the lines to make it fit. I got them replaced after it was all setup so that it looked good for certification.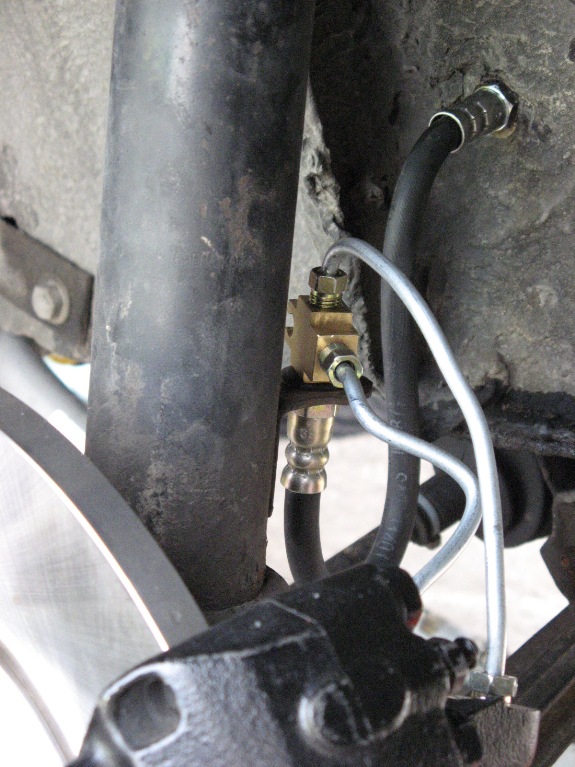 This is the finished item. I also installed a new set of Brembo disks and green stuff pads. You'll notice that the disk is slightly smaller than the pads. This leaves a lip on the pads, even with daily driving I only need to file the lip off once a year. You could get the pad machined to the right width.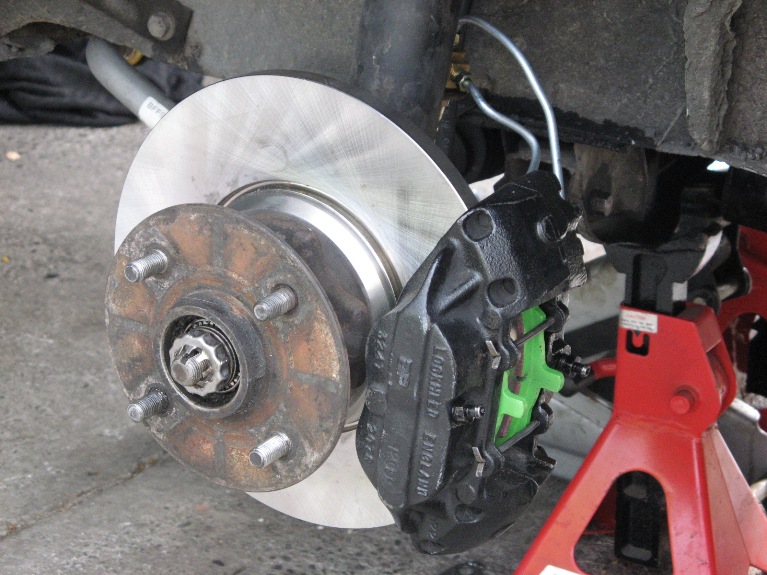 There are spacer kits for this caliper that are designed to work with a vented disks from a 2.8i Capri if you want that extra cooling.